FREE 10 COLOURS GUNOLD EMBROIDERY THREADS - Brother NV180D Sewing Machine, 3 in 1 Combo Model + Disney Character Embroidery + 1 Year Ban Soon Care
Save

26

%
Save

26

%
Original price
$1,888.00 SGD
Original price
$1,888.00 SGD
-
Original price
$1,888.00 SGD
Original price
$1,888.00 SGD
Current price
$1,388.00 SGD
$1,388.00 SGD
-
$1,388.00 SGD
Current price
$1,388.00 SGD
Brother Embroidery Sewing Machine NV180D - 3-in-1 Sewing + Embroidery + Quilting Machine with Disney Mickey Mouse & Winnie The Pooh Design
2 year Carry-in Warranty.
1 Year BanSoon Care: 1 year unlimited training and solutions at Ban Soon.

Buying from Ban Soon | Sewing.sg, you are welcome to visit us for a demo, and an introduction of the product capabilities. Bring your samples or your material to stitch on, will enable you to get the most out of your visit.

Optional Wide Table WT15AP
worth $128 for more room to support larger projects
Enjoy endless enchantment and create keepsakes to last a lifetime with the exciting new Brother Innov-is NV180D. The NV180D is the ideal machine for embellishing your sewing with some gorgeous embroidery.
Featuring built-in embroidery designs, sewing stitches and embroidery fonts, this machine helps to bring another dimension to your creative. Other features include advanced needle threading, 7point feed and extra-long zigzag foot for smooth fabric feeding.
Convenient controls, a colour LCD touch screen, bobbin-winding system and drop in bobbin, super bright LED lighting and of course both sewing stitches and embroidery designs.
Free Sewing Machine Training with 1 year Ban Soon Care inclusive after-sales services.


Covered by 1 year Ban Soon Care inclusive.


What is Ban Soon Care? Touch & Feel Sewing Machine Demo, Consulting our professional personnel on a suitable machine to invest.

 

After-sales service: 365 days of free consulting, in-house training at www.Sewing.sg, Whatsapp after-sales services upon purchase new sewing machines with Ban Soon Sewing Machine Pte Ltd. 

365 days of free consulting and in-house training and after sales-support at www.Sewing.sg.
Trade-in options available and replace your old machines with upgrade program.
Experience all the demo & display machines at our showroom - Bring your dedicated materials and test drive it.

Flexible payment method supported -

Cash, PayNow [Recommended - Paperless] , PayLah [Recommended - Paperless] ,

Bank Transfer, NETS, Cheque Credit/Debit Cards, Installment*, and etc.

Sewsol 

Equipment Sharing available - Wide range selection of Sewing Machines, Embroidery Machines, Software, ScanNCut Machine, Serger or Overlock Machines, Coverstitch Machines, Cylinder Bed Unison Feed Machines for Leather*, Industrial Machines etc.



Warranty and Servicing from Experience in-house Technicians.
Contents
Brother NV180D Sewing Machine Highlights
Video from:
BrotherAU
It sews, it quilts and it embroiders. And it does all three brilliantly. The Innov-is NV180D combination machine is like having three machines in one. Loaded with features, you will love how easy it to use and it's smooth sewing.
Brother NV180D Sewing Machine Features
Key Features:
125 built-in embroidery patterns, including 45 designs featuring Disney characters
181 sewing stitches
High-quality performance with compact size
3.7" colour LCD touch screen
USB port for USB flash drive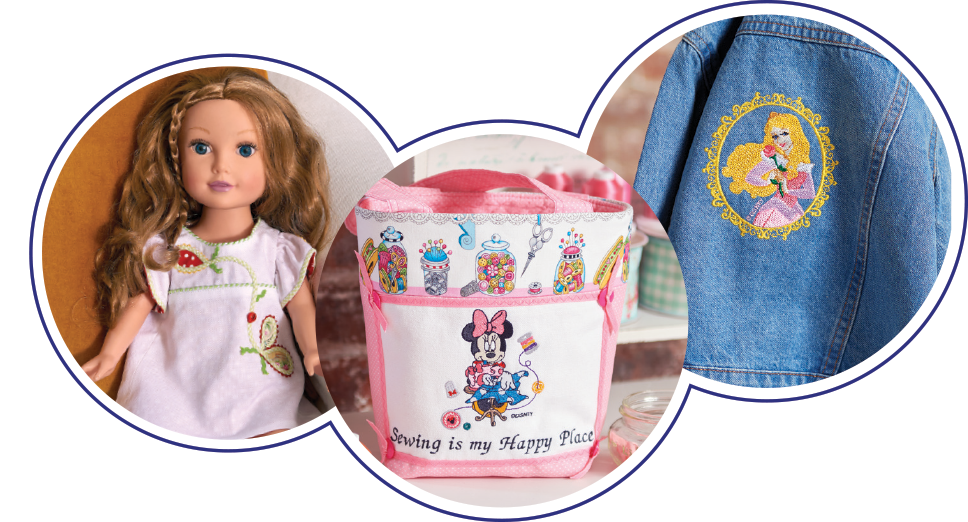 Smooth Sewing
The longer J foot and feed dogs help improve sewing. Fabric contact is increased, making for smooth feeding and more consistent stitching.
Large Workspace
Large 6.2"x 4.1" work area makes sewing easier.
Advanced Needle Threading System
With the press of a lever, the thread is pulled through the eye of the needle! Makes it easy on your eyes and fingers.
Embroidery Area
Maximum embroidery field of 4"x 4" to embellish your creations. Includes one 4"x 4"embroidery frame.
Colour Touch Screen Display
Enjoy an easy-to-use, 3.7" colour LCD touch screen display to manage all your sewing, embroidery and quilting functions. Plus, access the on-screen reference guide for built-in help instructions which make it easy to learn the machine.
Built-in Stitches, Embroidery Designs and Fonts
Expand your creativity with 181 built-in sewing stitches, 125 built-in embroidery designs, including 45 Disney characters, 140 frame pattern combinations, 10 embroidery lettering fonts and 4 sewing lettering fonts.
Design Combination
Easily combine designs or letters and edit on-screen.
Embroidery Pattern Drag & Drop
Ability to drag and drop embroidery designs for easy positioning and editing.
My Custom Stitch Feature Brother Exclusive
Create personalised sewing stitches and save for future use.
USB Port
Easily import designs from your USB memory stick.
Font Editing
Edit built-in fonts on screen, change thread color and configuration of a pattern, plus more.
Super-Bright LED-Lit Work Area
Brighten up any project under the needle with the super bright LED-lit work area.
Included Hard Case
Protect your machine or easily take it on the go!
Disney Is In Our DNA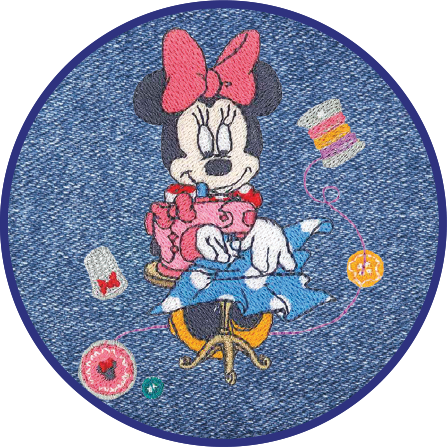 Add the magic of Disney to your creations! Choose from the 45 built-in Disney embroidery designs, or access even more designs available for purchase on the iBroidery.com Download Center
Everything to create a magical embroidery project, and more!
---

Brother NV180D Sewing Machine Accessories and Parts
Brother Innov-is NV180D includes
Zigzag foot (on machine)

Monogramming foot

Overcasting foot 

Zipper foot

Blind stitch foot

Button fitting foot

Buttonhole foot 

Embroidery foot 

Needle set

Twin needle

Bobbin (on machine)

Pre-wound bobbin (4) (60 weight white

embroidery bobbin thread)

Bobbin clip (4)

Seam ripper

Scissors

Cleaning brush

Eyelet punch

Screwdriver

Disc-shaped screwdriver

Extra spool pin

Spool cap (large)

Spool cap (medium) (on machine)

Spool cap (small)

Thread spool insert (mini king thread spool)

Spool net

Bobbin case (on machine)

Foot controller

Embroidery frame set (medium)

- 10 cm (H) x 10 cm (W)

- (4 inches (H) 4 inches (W))

Accessory bag

Hard case

Grid sheet set

Operation Manual

Quick Reference Guide

Embroidery Design Guide
*Accessories content might vary and manufacturers reserve the right to change the content and/or accessories with similar value without prior notice.
Please check the product manual for the detailed list of included accessories.
Dimension / Weight
Packing Dimension: 53cm (Length) x 46cm (Width) x 39.5cm (Height)
Gross Weight: 12.7 kg
Optional Accessories
Embroidery USB Library
Hundreds of fabulous embroidery patterns to choose from!

Embroidery frame
One oval embroidery frame that allows to embroider
in a size of 60 x 20 mm, 47 x 25 mm or 27 x 33 mm.

Embroidery frame 170 x 100 mm
Allows you to embroider even larger designs.

Creative Quilting Kit
Includes: Wide table, Free motion guide grip, Stitch guide, Quilter for foot holder, Open toe walking foot, 1/4" piecing foot with guide

PE-Design Software
Brother's PE-Design 11 and PE-Design Plus 2
offer powerful features to suit both beginners and
professionals alike.
Optional Accessories for Brother NV180D
Consumable ID Presser Foot: [Please click to find out more]
F001N 1/4" Piecing Foot
F003N Narrow Hemmer Foot
F080AP Conceal Zipper Foot
F005N Quilting Foot Plastic
F007N Non Stick Foot
F011N/F042N Straight Stitch Foot
F012N Gathering Foot
F013N/F042N 3 Hole Cording Foot
F014N Binding Foot
F015N Overlock Foot
F016N Quilter for Foot Holder
F017N Blind Stitch Foot
F019N 5 Hole Cording Foot
F020N 7 Hole Cording Foot
F021N Braiding Foot
F022N Clear View Foot
F024N 3-Hole Cording Foot
F025N Fringe Foot
F028N Pearl and Sequin Foot
F029N Picot Foot/Rolled Hem Foot
F034N Walking Foot
F036N Adjustable Zipper and Piping Foot
F037N/F069 5 Groove Pin Tuck Foot
F053 Zig Zag Foot
F054 Sidecutter
F056 Edge Joining Foot
F057N 1/4 Piecing Foot with Guide
F058/F059 7 Groove Pin Tuck Foot
F060 Metal Open Toe Foot
F061 Free-Motion Open Toe Quilting Foot
F062 Open Toe Walking Foot
F063 Stitch Guide Foot
BCL Bobbins
CIRC1 Circular Attachment
F071AP Adjustable Bias Binder Foot
F078AP/F051 Ruffler Foot
F065 Ditch Foot
F066 Roller Foot
F068 Candle Wicking Foot
Free Motion Guide Grip SAFMGRIP/FMG2 (Brother Original)
Download(s):
Download Brother NV180D Sewing Machine Brochure
Brother NV180D Sewing Machine Price and Where to find us
Brother NV180D Sewing Machine Service and Repair
Brother NV180D Sewing Machine Sewing Lesson and Classes
Brother NV180D Sewing Machine Manufacturers, Suppliers, Vendors and Wholesale